Reboot / Neon
$19.00
Product details
Our current top selling Neon.
RESTART MY NEON HEART - matte green pigment
  Brought to you by customer demand our pure neon powder will BLOW YOUR GLITTER MIND!! This pigment is not mixed or cut with any other ingredients giving you a "true blue" neon experience. This loose color applies matte and offers an intense glow under black light. These shades can be applied wet with our Glitter Base or pressed on dry over primer.
HINT: use a white eyeliner base to brighten shade. This formulation can also be applied light by using more Glitter Base or in a layer format using less Glitter Base for a thicker concentrated application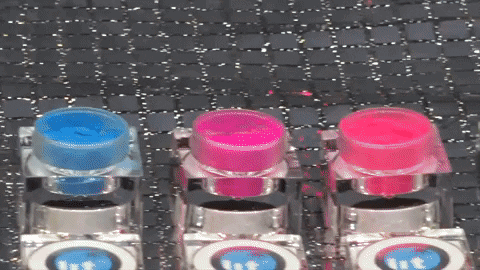 Glitter Details

What it is:

A loose, high-sparkle cosmetic grade glitter, which casts maximum light reflection. Lit also offers a "Rounded" glitter shape opposed to a "Square" or "Diamond" shape to aid in complete comfort on skin surface also giving you a smooth application.

What It Does:

There are NO RULES when it comes to Lit! Add a little glitter over your shadow, liners, lipstick, eyebrows, blush, body lotions, hair spray, nail polish, love letter, whatever your little heart desires.

Contains:

Net Wt. 4g (0.14 oz) Glitter Colour

NOTE: Each rounded particle of our specialized cosmetic grade glitter is encapsulated in cross-linked binders known as polyurethane 33/Acrylic Resin and Melamine Resin therefor pigment will not come in contact with any skin surface thus never leaving stains or color residue nor will these solvent resistant glitter particles breakdown over time.

What it is formulated WITHOUT:

Parabens
Sulfates
Phthalates

What else you need to know:

This product is vegan, hypoallergenic, and cruelty-free.

Glitter Ingredients

Polyethylene Terephthalate CAS-No 25038-59-9
Acrylates Copolymer CAS-No 9010-88-2
Surface Binder CAS-No 125826-44-0 Polyurethane 33
Polyethylene Naphthalate CAS-No 25853-85-4
Polymethyl Methacrylate CAS-No 9011-14-7
Acrylic Resin
Melamine Resin
Aluminum CAS-No 7429-90-5 CI 77000